Spotlight on: Niagara Falls for the whole family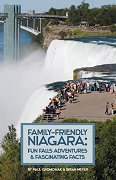 Family-Friendly Niagara serves up dozens of games, challenges and other features that make exploring the falls a memorable experience. The book inspires readers of all ages to become explorers, detectives and even friendly competitors as they experience one of the world's natural wonders.
---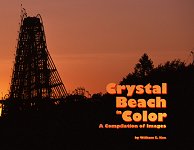 Crystal Beach in Color is a compilation of photos celebrating Crystal Beach Park, Ontario, in rare color images capturing the best of the midway in a retrospective of a lost Niagara Frontier treasure. The book by William E. Kae preserves many of the major spin rides, the roller coaster coasters, and the park at night through rare color photos.
---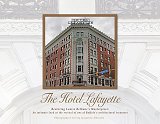 History is made -- and saved -- when a crumbling and neglected hotel in a prime downtown Buffalo location is purchased, restored, and re-introduced to rave reviews. The Hotel Lafayette: Restoring Louise Bethune's Masterpiece dramatically captures the energy and excitement surrounding this momentous event in the rebirth of one of Buffalo's true landmarks. Jacqueline Albarella's book is a splendid and memorable tribute to a gem of Buffalo's past and future.

---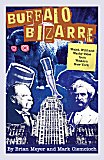 There are so many strange and screwy stories scattered across Western New York's landscape, now brought to life in this new book. From bullfights in Buffalo to the Blizzard of '77, from a sea serpent hoax in a local lake to the crooked Buffalo businessman who built the jail that he eventually landed in, tall tales and amazing true stories populate the pages of Buffalo Bizarre. Don't miss the story of the bat flying inside a hockey arena, which is still *not* the strangest moment at a Sabres game.

---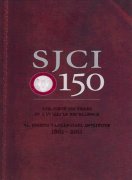 From its modest beginning in 1861 in a small building behind St. Joseph's Cathedral to its sprawling campus on Kenmore Avenue, St. Joseph Collegiate Institute has been a prominent contributor to Buffalo's educational landscape. In the new book SJCI 150, you can read about the first 150 years of the school, as well as some of its prominent alumni, outstanding athletic teams, and more.

---
New neighborhood books available through Western New York Wares:
Town of Tonawanda | Love Canal | Holland Int'l Speedway | Lackawanna
Niagara Falls 1850-2000 | Springville | Tonawanda and North Tonawanda | Route 20

---